Make your mental game your performance
advantage: Demystifying Sport Shooting Psychology
Imagine, if you had a brilliant routine that you could build based upon the approach of the Sport Shooting Psychologist and his work with Great Britain's best Olympic & Paralympic shooters?
Back to back or groups of misses? Clays sailing off into the distance? Circling the 10 ring?
Feeling like you have hit a glass ceiling in your development?
Is your mental approach getting in the way of you progressing and achieving your goals?
Or are you simply ready to continue to improve your shooting performance and have never explored psychology before?
This course gives you access to information that you won't find elsewhere as I've never put it together in this way before. It's a step by step guide to transforming your shooting using the strengths you already possess and high value learning to take you to the next level.
Enrol now to begin to build it. This course makes psychology accessible and most importantly it is delivered in a clear and structured manner. You can move closer towards mastery of your own performance and minimise the psychological reasons for underperformance.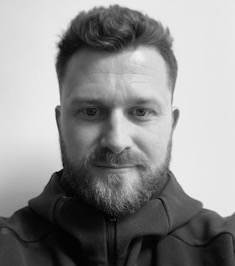 Paul Hughes HCPC CPsychol
The Sport Shooting Psychologist
Welcome to my Teachable School! Here you can join the many others who have enrolled onto my Building Brilliant Shooting Routines online course
Having spent 10 years working in elite shooting I want to pass on these learnings to support more shooters. I have worked with the best and continue to do so as we head to Tokyo in 2021.
This self-paced online course is directly aimed at:
Shooters looking to better understand how to build a robust performance routine
Shooter's with routines heavily focused upon physical factors but not addressing the psychological components of consistently repeatable routines
Instructors and coaches who want to further their knowledge of the psychological aspects of shooting routines and performance mindset
You will also have access to a private Facebook group that is just for people who enrol onto my course. I'll be on hand to support your learning and hope that everyone can learn from one another.
If you want to access 10 years of learning packaged in a self-paced, clear framework enrol now!
See below for some testimonials from some happy shooters & coaches.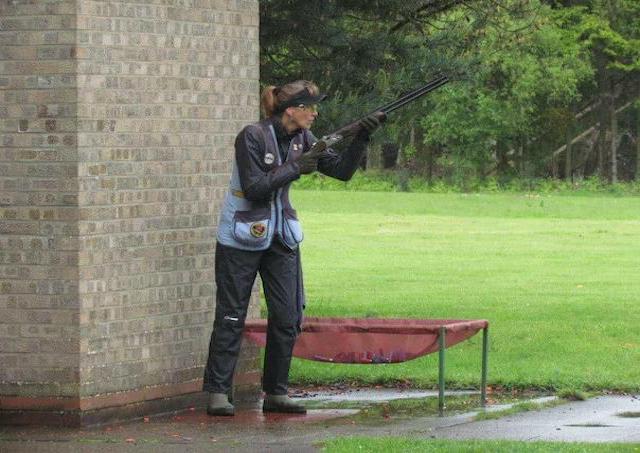 Katy Poulsom, Olympic Skeet Shooter and GBR Development & Academy Coach
"Having recently finished Paul's course I just want to share with you my reflections.
Being a retired competitive athlete and now a British Shooting Coach
specialising in Olympic Skeet, I have not only enjoyed the course having fully reflected on Paul's content and I have enhanced my own methods
accordingly.
This course can help any level of shooter, in fact, the earlier you
incorporate the psychological aspect of routine into your shooting the
better and I believe the faster your shooting will improve. This is
just as important as learning how to shoot and it in goes hand
in hand with the practical side.
The course content gives you everything you will need to help focus on your routine, from really useful worksheets for your thoughts, reflections and feelings, to vital breathing techniques that can be incorporated and used.
I fully recommend and endorse this course to anyone who wants to be a better shot".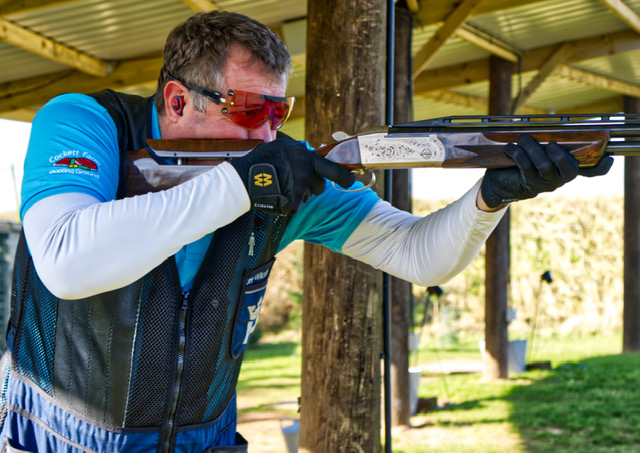 Lee Wilcoxson, DTL Shooter & CPSA 2020 Coach of the year
"I found the course extremely well structured and I am looking forward to applying the skills I've learnt in both my personal shooting and particularly as a shooting coach with my clients.
I found that the questions Paul asks of us forces us to be honest with ourselves and look closely at our shooting preparation, process and routine. This allows us to strip back the unwanted veneer of poor
approach and bad habits that can so easily creep in with a closed-skill sport such as shooting.
The idea that it is "you against you" is something that I have advocated for many years in my coaching and this course has now given me several
alternative approaches to reinforce this during lessons. I found the phrase "time travelling" an excellent concept and one that I shall certainly be
using moving forward (pardon the pun!).
Worksheets are well structured and perfect for encouraging you/your
client to revisit their thoughts and answers to see how far they have come and to review successes. Analogies, clear concise diagrams and the
helpful/unhelpful thought process are a great support to me as a coach and make it easy for clients to understand in layman's terms".
Course intro & module outline
Not quite ready to invest in the full course yet? See below for an alternative
Stepping up your shooting sport mental game webinar series
In March and April 2021 I recorded two live webinars about the topics below. You can access both sessions for $35 by clicking the view all products button below.
These are high-value, affordable and engaging sessions that introduce you to my approach to shooting psychology. If you're not ready to purchase my self-paced, online course yet these sessions are a great place to start. The webinars are aimed at shooters and coaches as well as practitioners, particularly psychologists, who work in shooting or other closed skill sports such as archery or golf or sports with a closed-skill aspect such as free-throws and place kicking for example.
Webinar 1:  Shooting with routine consistency specifically focuses upon the psychology of the shot routine including its purpose and how to structure it. 
Webinar 2: Learning to respond, not react, has a focus upon mindset for shooting sports and how to respond to both a hit/great shot and a miss/poor shot.
On completion of the series you will understand a specific framework to develop your shooting routine and subsequently understand how to manage your mindset to hit more of the shots you want to make.
Check your inbox to confirm your subscription